6 Ways to Champion Racial Equity in the Workplace
Image
Race Equity Explained
Simply put, racial equity is about applying justice and a little bit of common sense to a system that's been out of balance. When a system is out of balance, people of color feel the impacts most acutely, but, to be clear, an imbalanced system makes all of us pay.
Why is racial equity in the workplace so important? 
This month countries across the world celebrate Black History Month, a yearly tribute to the numerous achievements and impacts of blacks throughout history. 
As a Chief Cyber Security Business Strategist at Symantec, I am proud to work for a company that makes everyone, regardless of their background or beliefs, feel proud about who they are, and empowers employees to make a difference for the causes they care about. Personally, my passion lies in enabling others to achieve their potential and advancing equity in the workplace. Both have impacted me personally, but I also see equality as a business differentiator that will continue to separate the best of the best. 
As I highlighted on Symantec's #iamtech Medium publication last year, "I've worked in cybersecurity for more than a decade, the past 10 for Symantec. Cybersecurity's role in our world is changing almost as fast as the online world it protects. We need more people and policies to keep up — and to protect people, we need more good people in the field."
6 tips for championing racial equity in the workplace in 2020
A strong workforce requires a diverse workforce and no matter what function we are in, it is us as individuals that create an authentic culture of inclusiveness. As a sponsor of the Racial Equity fellows program at Net Impact and in honor of Black History Month, below I outline my key success factors for championing racial equity in the workplace.  
1. Tap into your passion 
We're standing on the shoulders of so many people that have paved the way for us and we must continue to open the door for others.  However, to do this effectively we must harness our individual passions for racial equality.
For example, this is what lead me to chair the SYBER ERG and in addition to this my passion is enabling others to achieve their potential — life coaching and mentoring at Mentoring on Sundays from the locker room to the classroom as it pertains to careers.
I work with individuals interested in getting into cybersecurity as well as other careers and enjoy speaking at nonprofit community events such as the Boys and Girls Clubs about cyber jobs and the skills they need to enter the field. It's important to me to help people of all backgrounds understand the opportunities that exist and the road they can take to get there.
2. Understand the mark you can AND are making 
By devoting your time, expertise and heart to equality you are truly making a mark in history they are making with their time, showing tangible impacts. 
Symantec Vice President of Corporate Responsibility and longtime racial equity advocate, Cecily Joseph discusses in this past Net Impact blog about why a lens on diversity is one of the most important skills for today's corporate responsibility and sustainability professionals. She points out that diversity is a lens we often apply as CSR and social impact professionals, to the populations we target and how we spend our philanthropic dollars. We often overlook, however, the diversity of our own internal teams, and of the partners we choose. 
3. Include everyone in the process
Everyone needs recognition and affirmation because it's easy to get burned out. It is important to make sure we call out and celebrate those going above and beyond, recognize our internal champions. At Symantec, every quarter we highlight a Volunteer of the Quarter who exhibits exemplary passion and drive to give back to their communities. Additionally, through our Dollars for Doers program, anyone who volunteers their time to support a nonprofit in any area, including racial equality, receives a grant for that nonprofit based on time volunteered. 
4. Find your senior sponsor 
Having senior leadership support and buy-in is absolutely critical to impacting a company's culture and seeing results. Find your internal senior champions and look for ways to engage them or support initiatives they are already involved in. 
5. Set the bar high and keep yourself accountable 
A plan without a goal is a dream, and while these often do come true, it is much more likely with a firm goal in place. For example, Symantec has set a goal to, by 2020, increase the percentage of underrepresented minorities in the United States (and females globally), by 15 percent. Within the Symantec Black Employee Resource Group (SYBER) we often set our own goals for the year. Individually, you may set a personal goal, such as those taking part in our Take 5! Challenge at Symantec, devoting five hours of service per year to their favorite causes. 
How will you make your mark? Take action.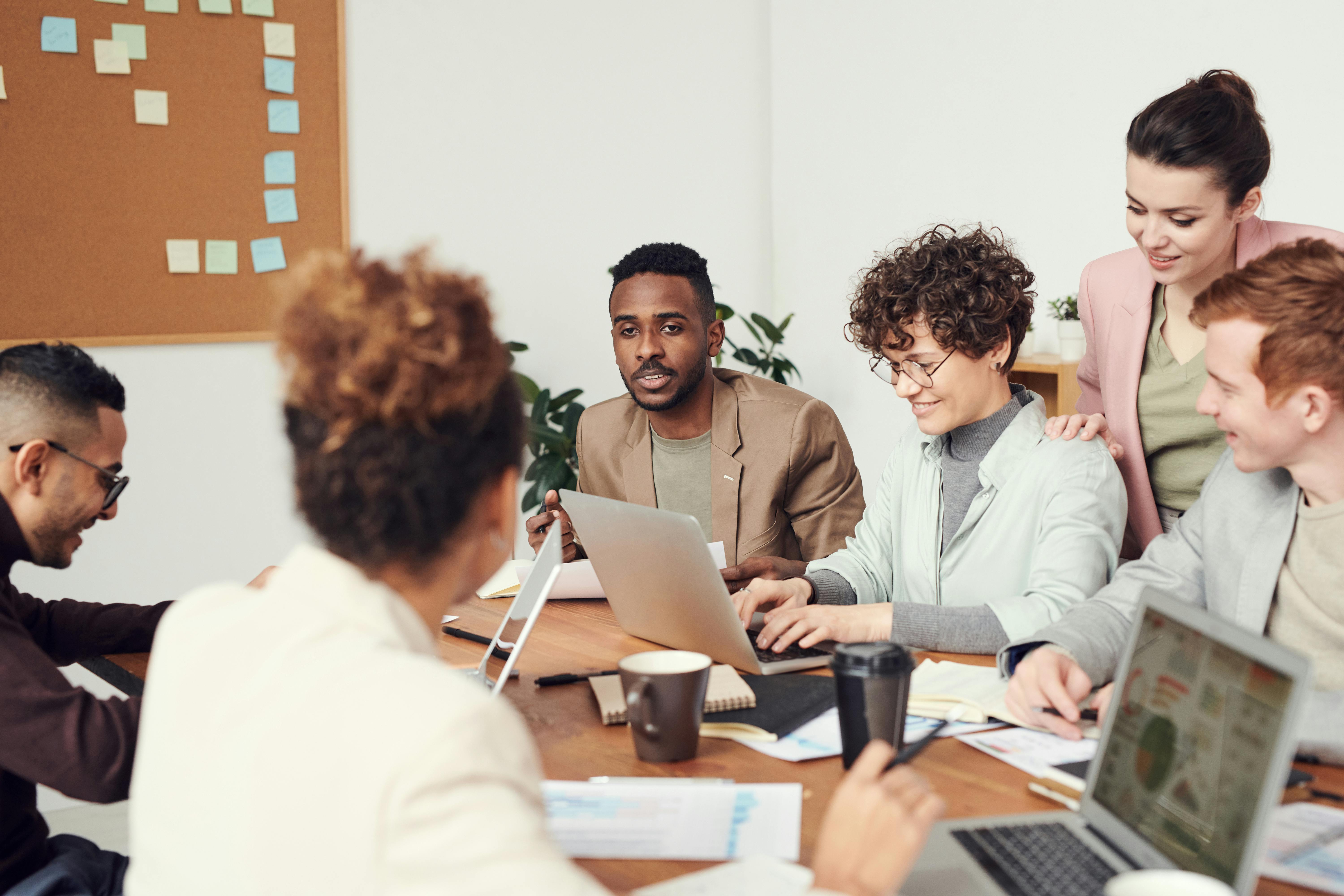 At Symantec, we are advocates for human rights and equity across the technology industry, working to build awareness and champion causes that ensure an inclusive experience for our employees, customers and entire value chain. Everyone one of us has the responsibility and capability to do the same, to help shape a future of equality. 
My experience as the chair of Symantec's SYBER employee resource group and my continual advocacy for equality in the workplace is something I will forever cherish. Every day I know I am making a direct impact on people's lives. At the same time, I have seen a new side of my community and applied my professional skills in new ways that are making me a stronger and inclusive leader, a more effective communicator and a true team player. 
The Net Impact Racial Equity Fellowship program is supported by Symantec.
For the past two years, I have been the chair of the SYBER ERG and had a great and passionate ERG leadership team to support me in every step in our key pillars Workforce, Workplace, Marketing and Community developing a strategy for the group to play an important role in delivering on Symantec's diversity and inclusion strategies. Through a multitude of activities, our group builds cultural awareness and a sense of belonging for our employees, creates opportunities for development and advancement, and serves as ambassadors in the broader community.
At Symantec we are creating opportunities for diversity through our employee resource groups (ERGs), developing partnerships to recruit and retain diverse talent and helping fill the workforce gap by offering opportunities to professionals of all backgrounds through our signature Symantec Cyber Career Connection (SC3) program.